Spa Week NYC 2012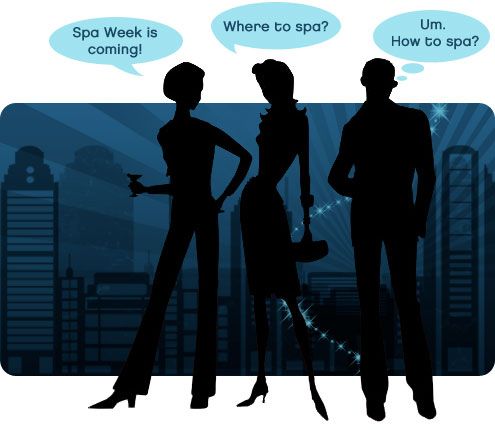 Spa Week New York returns April 16-22, 2012; over 150 spas in New York City will offer various spa treatments valued from $100-$200 for just $50. There's a lot to choose from: lush 5 star day spas, facials galore, tutti frutti mani/pedis and every type of massage your overworked muscles dream of... if they could dream, because you know you don't get enough sleep for that. This city takes its toll on the working woman (and man), and Spa Week is your chance to catch a break and relax!
But where to go? Spa Week offers so many choices, and only one week to pounce on the deals. That's why we've compiled SpaWeek Guide. All the information you need to make the right choice: ratings, reviews, maps and detailed treatment information. Also, we've done our best to find the original prices, not just so you know what a deal you are getting, but also so you know how much to tip. (Confused? See spa etiquette.)
Spa virgin? Anxious about your first spa experience? We can help with that too. Check out our Spa Week FAQ and How to Spa sections.
And hey! Don't just pick the place closest to your work. Remember, this is your week, work doesn't rule you. Say to work: "You have no power over me."